Enterprise telecommunications services have taken off since the launch of cloud-based calling and queuing platforms. While costs for access and service were already coming down thanks to the efficiency of VOIP tools, cloud-based services replacing hardware tools like auto-dialers made it possible for any business to operate an efficient calling program. Suppose you are considering a dialer platform for your business. In that case, it's worth reviewing a couple of the top services head-to-head to get a clearer idea of their similarities and differences.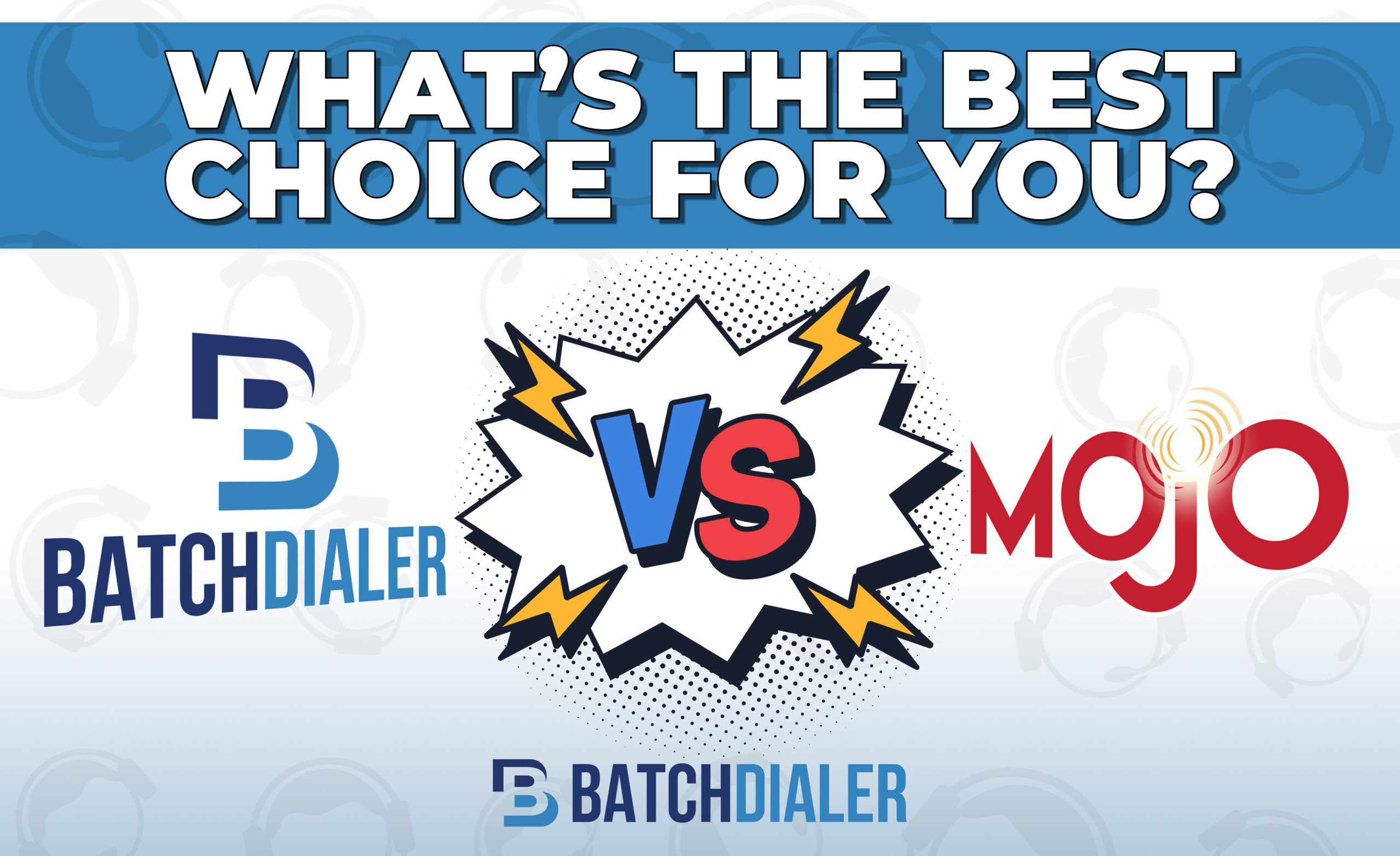 BatchDialer Story/Mission
The Batch team put together this dialer platform with the idea that it needed a full-service, customizable valuable offering to any company's call center. That means many customization features, scalable pricing for more extensive operations, management tools, analytics for insights, and other behind-the-scenes resources for your leadership team. The entire system was built around control and customization, which means there is much to learn. Support is both free and friendly which is what makes it easy to onboard your entire team.
BatchDialer Features & Pricing
There are both single-line and multi-line choices available, and they both enjoy most of the same great features. The most significant difference is that the multi-line predictive dialing settings wind up with the capacity to call up to five times as many numbers in a day. That makes it an ideal tool for any call center that anticipates a low conversion rate from its lead list. Single line plans are $89 monthly, and the multi-line plan is $139. Here are some features that BatchDialer offers:
Campaign optimization tools
Unlimited talk time
Customizable predictive dialing settings
Auto-Attendant
Enhanced list recycling
Inbound call queueing
With all of these tools on every plan, BatchDialer makes it possible for smaller operations to compete with some of the biggest corporate call centers for efficiency.
What Is Mojo Dialer?
Mojo Dialer is a full-service lead management and automated dialing package that allows you to track progress across lead sets, delegate assignments to team members, and monitor progress with detailed tools. It is aimed at the traditional larger sales community, so there are many customization features, but they all assume a sales-oriented approach. This makes the service slightly less flexible than other choices, although it serves its niche very well.
Mojo Dialer Features & Cost
The Mojo Dialer single line plan is $99 per month for a service that supports up to 85 calls per hour. The multi-line plan offers three lines to increase efficiency and stay ahead of missed connections for $149 monthly. There is also transparent team pricing, but features are spare on the dialer itself.
Hosted dialer service
Answering message drops
Multiple caller ID broadcast
Mojo advertises a lot of platform-tools on the lead management side with smooth integration into the dialer service. Still, it is unclear how much additional investment it would take to maximize the platform's features.
Key Takeaways
In this comparison, Batch Dialer comes out ahead for features and single-user costs. However, the additional user costs for Mojo Dialer do make it less expensive to add team members. Since the dialer is lean on features, the lower price may not translate to a higher value. A lot depends on your operational needs. The choice should be clear for those who have to access the smart tools like campaign optimization offered by Batch Dialer. Similarly, operations looking for a simple dialer system that scales cheaply should find their choice easy to make.