There was a time when aggressive sales pitches and catchy commercials could generate leads and drive business growth. But today's customers are a tough nut to crack. And that is why sales personnel have to find new ways of wooing customers.
Today's salespeople concentrate on building personalized relationships with buyers. They have to constantly generate lists and leads that will boost business. How do they do that?
Enter BatchDialer. This is an ultimate dialing system that will help salespeople generate leads and make calls easily and efficiently. What makes it unique is its power dialer that can transform your phone into the ultimate prospecting tool.
You don't have to change your device. Continue using the same device and experience a whole lot of new features that will help you reach success in no time.
BatchDialer is packed with features that can help you monitor the number of deals closed and keep track of agent activities.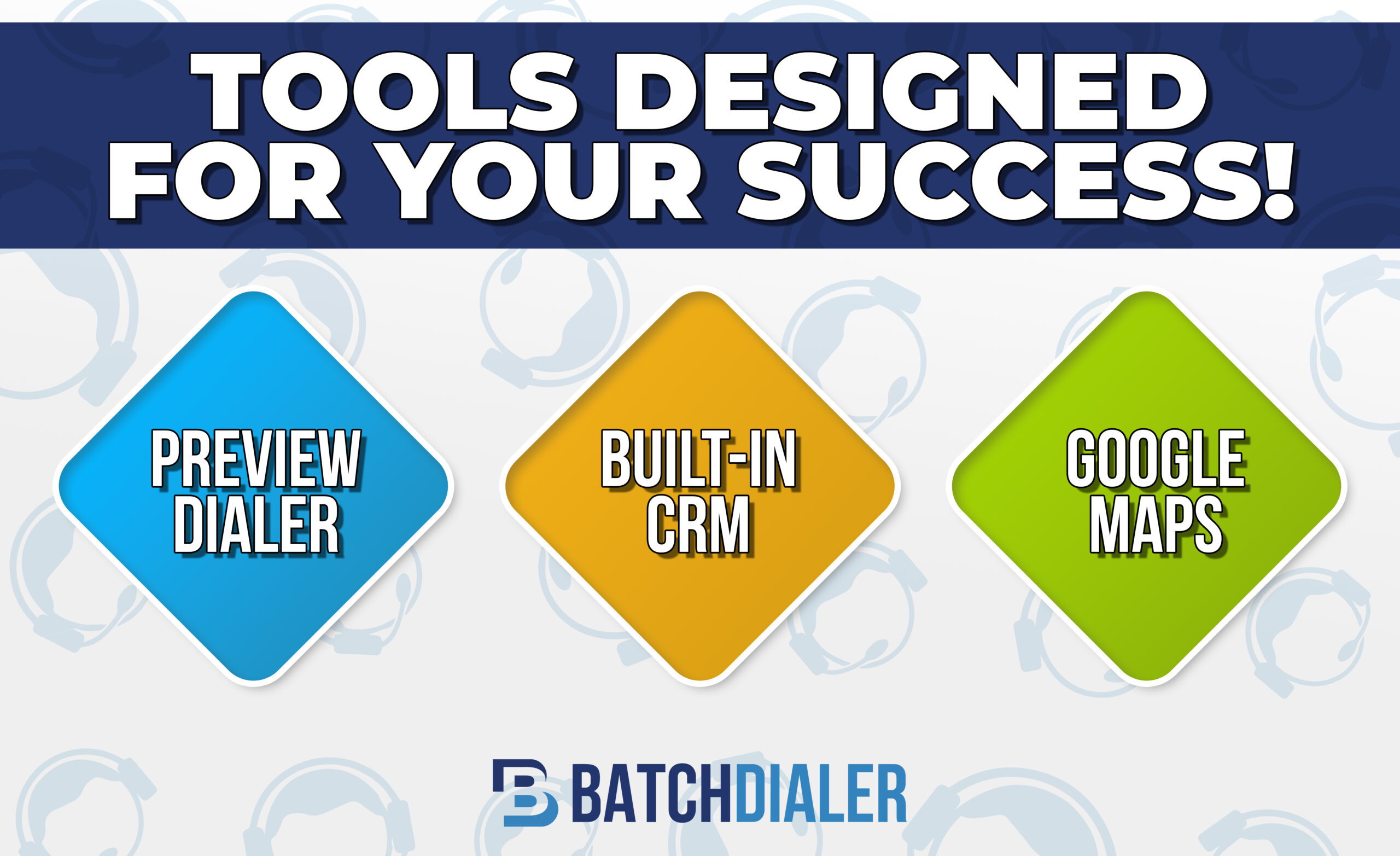 Let's Unlock Some Power Features of BatchDialer
Real-time Dashboards: Now that's an innovative feature that is sure to give you an edge. Monitor the current agent activity and campaign progress through real-time customizable dashboards.
Team Dashboard: Know what your team is up to and the quality of your work. This feature will let you monitor your team's activity and results, and see calls made and the deals closed.
Simple Campaigns: It's simple like it says. Just log into the platform, connect to a campaign and start dialing. Create, start, pause, edit or delete campaigns directly from the dashboards.
Smart Local Presence: With BatchDialer improve call acceptance by automatically matching area codes to the caller's physical location.
Litigator Scrub: Lawsuits can be a pain in real estate. Now avoid costly lawsuits by automatically scrubbing known serial TCPA plaintiffs and litigators.
Lead Prioritization: Batch Dialer is like that efficient personal assistant who knows exactly what is right for your business. It helps intelligently prioritize sales leads in real-time and close more deals.
Take Your Business Several Notches Higher?
Predictive Dialer: The outbound predictive dialer feature is a great tool for boosting agent productivity. This feature uses machine learning in real-time to estimate when a phone call is about to end and quickly calculates the required dialing speed needed to reduce the agent's idle time. Predictive dialing increases productivity by up to 500% by allowing agents to wait less and connect to more prospects.

Preview Dialer: BatchDialer's state-of-the-art preview dialer allows agents to manually click a button and dial a contact from the fully integrated CRM. This makes dialing an easy affair.
Industries That Can Benefit From BatchDialer

Real Estate: The cloud-based phone system helps reach out to more prospects and convert more deals in less time.
Collections: The dialer is also a great help for collection agencies. Recover more debt in less time.

Solar Sales Teams: The cloud-based phone system is a great tool to increase solar sales as well.
Home Improvement Contractors: Reach more prospects and convert more deals in less time. BatchDialer is the perfect tool to increase sales for home improvement contractors.
Other Effective Features To Drive Growth
Simple effective sales reporting: Monitor sales calls and track the performance of your team with the BatchDialer. This helps managers know who needs help and where. You can also organize a special training session for agents facing difficulties handling clients.
Built-in CRM to drive solar sales: The best-in-class cloud-based CRM allows agents and managers to get the information they need it. Customize CRM profiles and populate fields with local utility rates, finance options, proposals, and more. You can also schedule appointments in the cloud and consolidate information for better in-person or over-the-phone selling.

Google Maps: BatchDialer makes it easier to generate sales and estimate quotes with the fully baked-in Google maps integration. Evaluate home-improvement projects, view satellite imagery, and estimate distance all within your browser and while on the call.

Affordability
Now, we come to the part that most matters. BatchDialer has been designed keeping in mind your business interests and that is why it gives you the option of choosing what suits you best.

You can choose a single-line dialer or a multi-line dialer depending on your need.
Set It Up! It's Easy
It's simple. Since Batch Dialer is entirely a web-based app. It is designed to be used with a minimal hardware setup. All you need is a computer with Google Chrome and an Internet connection that has at least 10Mbps upload/download speed.
So what are you waiting for? Get 10x more productive sales team with a power dialer from the batch dialer. Discover all the tools and features that will allow you to increase sales and improve productivity.